Every time

someone steals my spot

I talk to my sister (in-law)

that guy takes the amud

she misses my simcha

he doesn't listen

the credit card bill comes in

he shows up late

she keeps my cleaning lady overtime

he misses our appointment

she says something judgemental

I'm last to know

he doesn't answer my call

it gets under my skin

3 weeks

Join the Shalom Challenge

When you choose peace, you choose happiness

The No-Show: A Whatsapp Story
Join the global initiative to bring unity to Klal Yisroel
96%
total participants worldwide
Last year, 20,000 people took the Shalom Challenge.
They fought hard to win peace — and miracles happened.
"Taking the family purim pic is always overwhelming.
Each kid does as they please and it's a race against the clock to finish.
This year, when I felt myself getting frustrated, I stayed silent."

— Esti Fried*
"My in law family and I haven't gotten along for over 20 years. Now, I finally. This year, תשפא, will be the first Pesach that we're all together. Never in my 27 years of marriage has this happened. Chasdei Hashem.🎉"
Normal people get annoyed with each other from time to time.
Normal people argue and bicker over the silliest things.
Normal people get insulted and hurt by unkind words.
And normal people just like you can rise above,
and make peace happen more often —
with the Shalom Challenge.
Join a Team
Start a Team
Give peace a fighting chance
Wake up to an email or whatsapp to help you

keep cool

say the right thing

be more gentle & loving

turn your mood around

just let go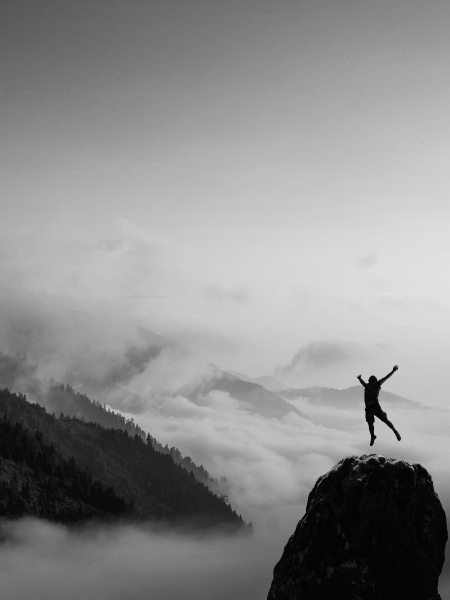 Because each time you choose peace,
you're choosing happiness
Ping! It's a Shalom Video.
Like these
INTRO VIDEO, SHALOM CHALLENGE 1
You Went With Her? A Whatsapp Story
DAY 5, SHALOM CHALLENGE 1
The Tragedy Check: A Surprisingly Useful Frustation Tool
DAY 18, SHALOM CHALLENGE 1
The Mechutanim Asked You To Pay!?!? Do This.
---
What you get each day?
More than just a video. An effective peace-making guide.
Simple but powerful techniques you've never heard, wrapped in a 90-second video bite
So in the next split-second situation, you can actually stop, think, and be great.
Join a Team
Start a Team
Get ready to feel lighter inside

Stop hurt feelings, challenging people, or tough interactions
from getting in the way of what you really want: Peace.